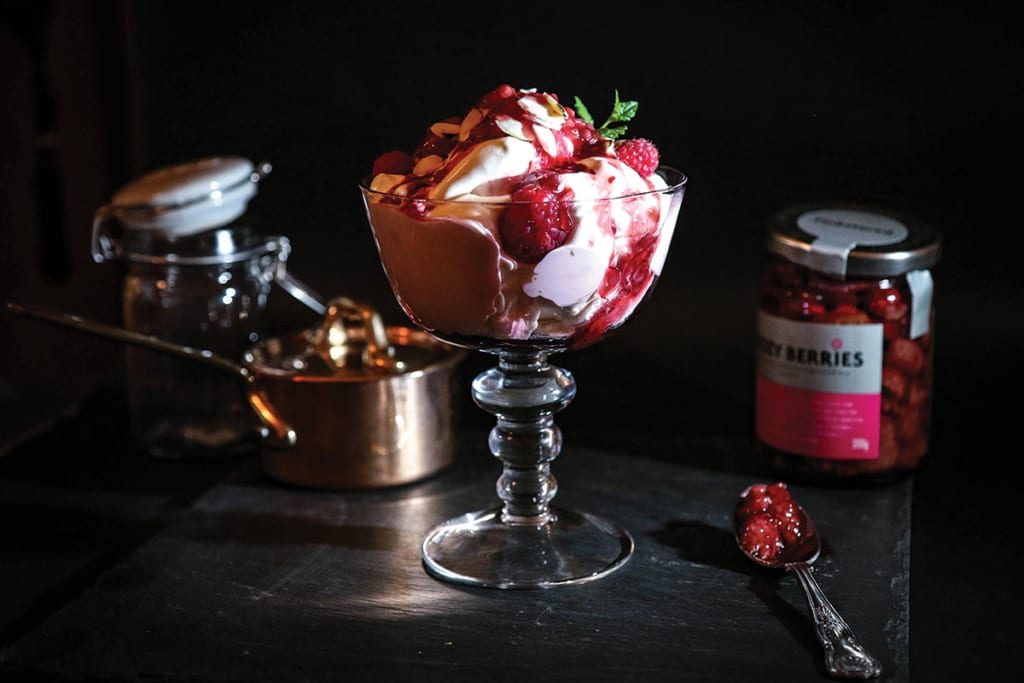 Method
Make up the jelly mix following the packet instructions, and whip the double cream.

Place a layer of Madeira cake in a bowl, dish or even an empty Boozy Berries jar. Spoon on some Boozy Berries, pour in some jelly and allow jelly to set.

If using custard powder, make as instructed on packet and cool. Add a layer of custard and more cake.

Add some of the fruit and whipped cream.

Keep layering until jar/bowl/dish is full, top with some more cake, cream and fresh fruit.

Chill before serving. Dig in.
Bliss, no cooking required. Just assemble and enjoy.
Ingredients
Jar of Boozy Berries
Fresh raspberries or strawberries
Jelly mix
Custard (powder, fresh or tinned)
Madeira cake (or whatever you have handy)
Pint of double cream