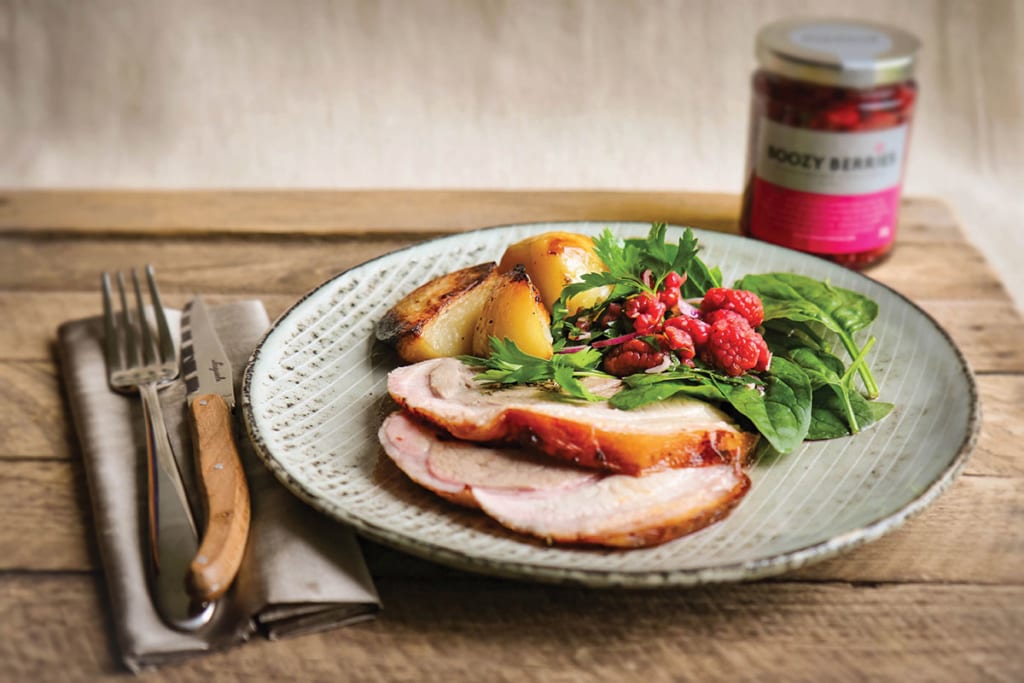 Method
To make the vinaigrette, combine the vinegar and olive oil, either whisk in a bowl, or if you have an empty BB jar, pour in and shake.

Add 2 tablespoons of Boozy Berries and finely sliced shallot, gently stir to combine, then spoon over some fresh spinach and roughly chopped flat leaf parsley.
Boozy Berries vinaigrette
The sharpness of the berries with their boozy boost makes the perfect vinaigrette to jazz up some green leaves, perhaps as a side salad to compliment oily fish or thick slices of Porchetta, as shown.
SERVES: APPROX 4
Ingredients
2 tbsp Boozy Berries 
2 tbsp raspberry vinegar (or red wine)
6 tbsp olive oil
2 tsp shallot
To serve
Flat leaf parsley
Spinach