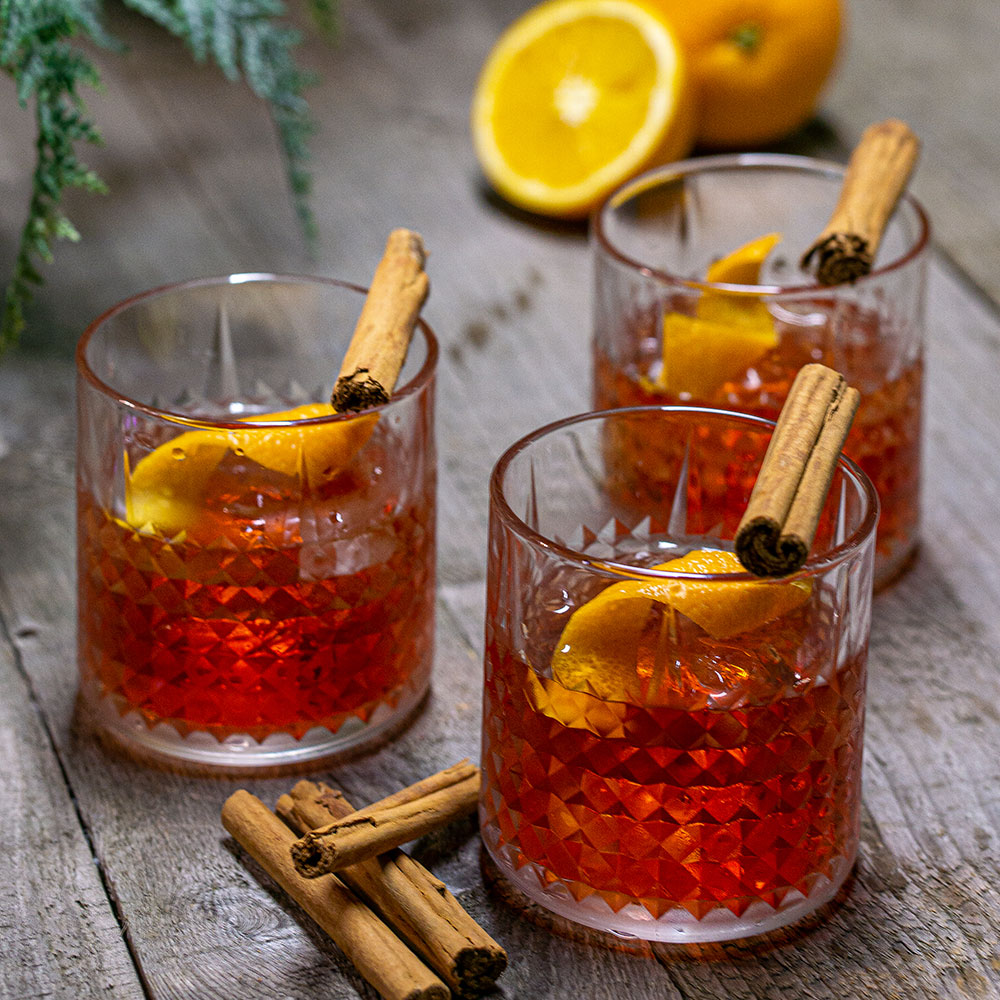 Raspberry, Cinnamon and Vanilla Negroni
INGREDIENTS
45ml Pnkster Gin
35ml Campari
35ml sweet vermouth
7.5ml cinnamon and vanilla syrup
For the syrup
2 cinnamon sticks
1 tsp vanilla extract or 1 vanilla pods
250ml water
250ml sugar
DIRECTIONS
For the syrup, add all ingredients into a saucepan on the hob. Bring it to the boil whilst the sugar dissolves. Turn down to a low heat and leave to simmer for 20 minutes. Take off the heat and leave to cool for an hour. Fine strain into a container leaving the vanilla pod and cinnamon behind. Pour into a container and it will keep for up to two weeks in the fridge.
Add all the ingredients into a mixing glass.
Add ice and stir to add dilution and cool.
Strain into a glass with lots of ice or a big block of ice.
Take an orange peel and express the oils over the glass, then rub the peel along the rim of the glass. Add the peel into the drink and serve.