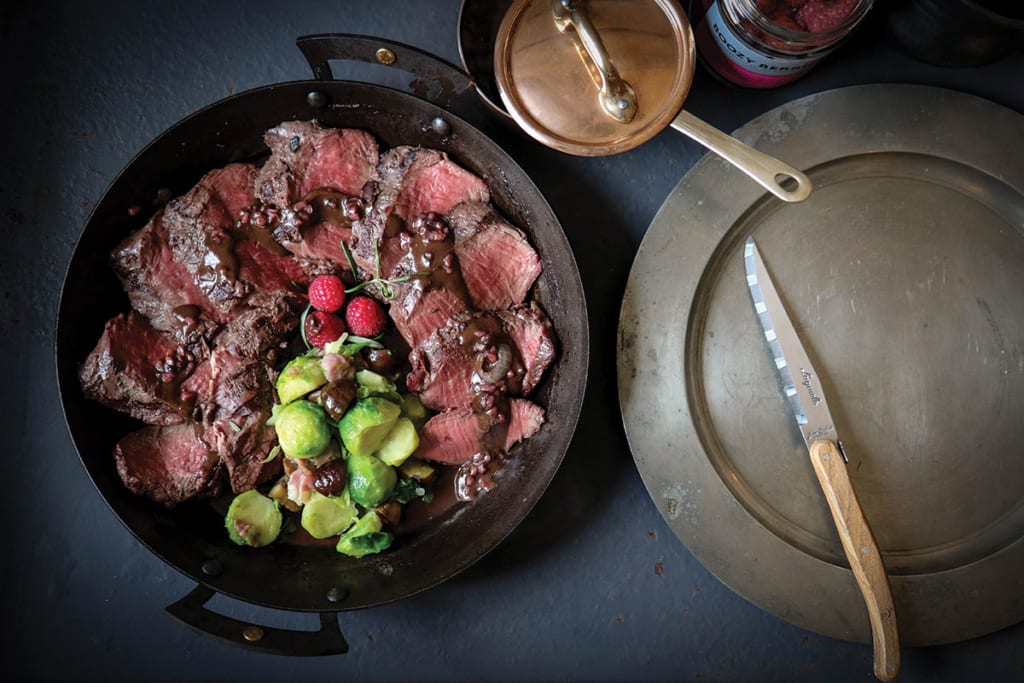 Method
Season the loins well with salt and pepper, then heat the butter in a frying pan over a medium heat and cook the venison for 4 to 5 minutes on each side if you like it rare. The cooking time will depend on the thickness of the meat, so cook according to your fancy. Remove from the pan and rest on a plate, covered with foil.

For the sauce, add the oil to another frying pan and sweat the shallots over a medium heat for 5 minutes or until soft.

Add the vinegar and allow it to evaporate completely. Add the Boozy Berries and wine, reduce it to about a quarter of its original volume, and then add the stock and chocolate.

When the chocolate has melted, whisk in the butter.

Slice the venison and serve with the sauce.
Venison with raspberry & bitter chocolate sauce
SERVES: 4
Ingredients
4 pieces venison loin (about 150g each)
50g unsalted butter
Salt and freshly
ground black pepper
For the sauce
3 tbsp Boozy Berries
1 tsp vegetable oil
1 tsp finely chopped shallot
25ml raspberry vinegar
500ml red wine
1/4 pint veal stock
50g dark chocolate (70%+) broken into pieces
30g unsalted butter